Are you a designer looking for some awesome Mood Board Templates? If yes, you are at the right place as we are going to discuss in detail about different tools available for aesthetic moodboard designs and some outstanding Mood Board template PSDs that will surely blow your mind. So, let's begin the discussion with some fundamentals!
What is a Mood Board?
A mood board is considered as an important way to illustrate the creativity and innovation in the world of graphic designing. It refers to the mixture of pictures, graphics, and visuals which are commonly used by web designers for presentation and in order to create a unified look of a comprehensive project theme.
Tools for Making Mood Board
Mood boards have revolutionized the world of art and designing by crafting some amazing foam boards in the past. But now with the advancement in the field of technology, there has been an advent of digital form mood boards which are quite easy to use.
Some of the unique set of tools used for creating Mood Board is given below:
Canva – Free Online Mood Board Maker
Create Beautiful Moodboards with these Mood Board Templates
Now let's have a look at some of the interesting set of Mood Board Template PSD which can be used by the web designs in order to redefine their art of exemplary board making:
Feminine MoodBoard Templates
This Mood board template PSD cost for $22 and is compatible with PhotoShop. It is easily presentable on Instagram, Pinterest and many more.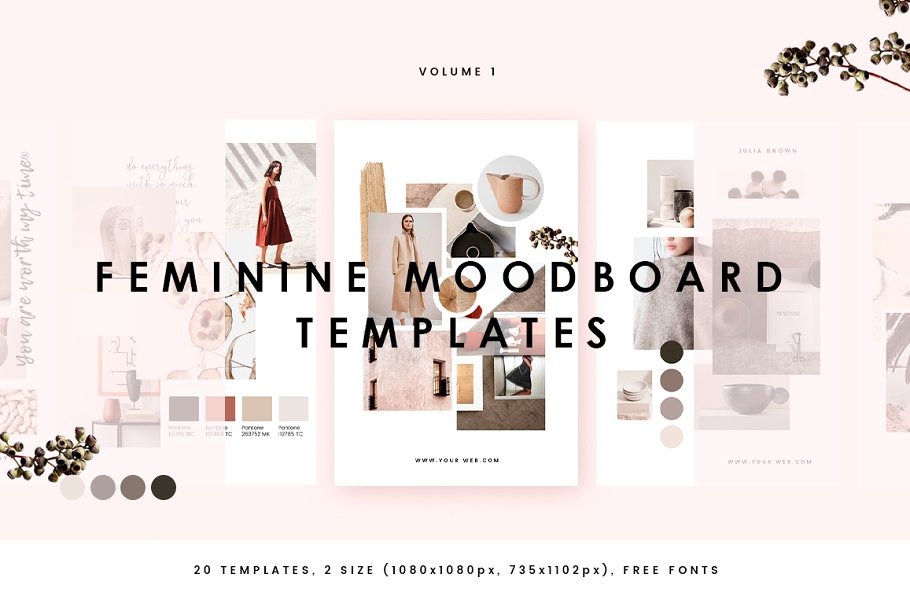 MoodBoard Templates Pack
This beautiful template is supported by Photoshop and Illustrator. It cost $20 and you can change the size and color of the images.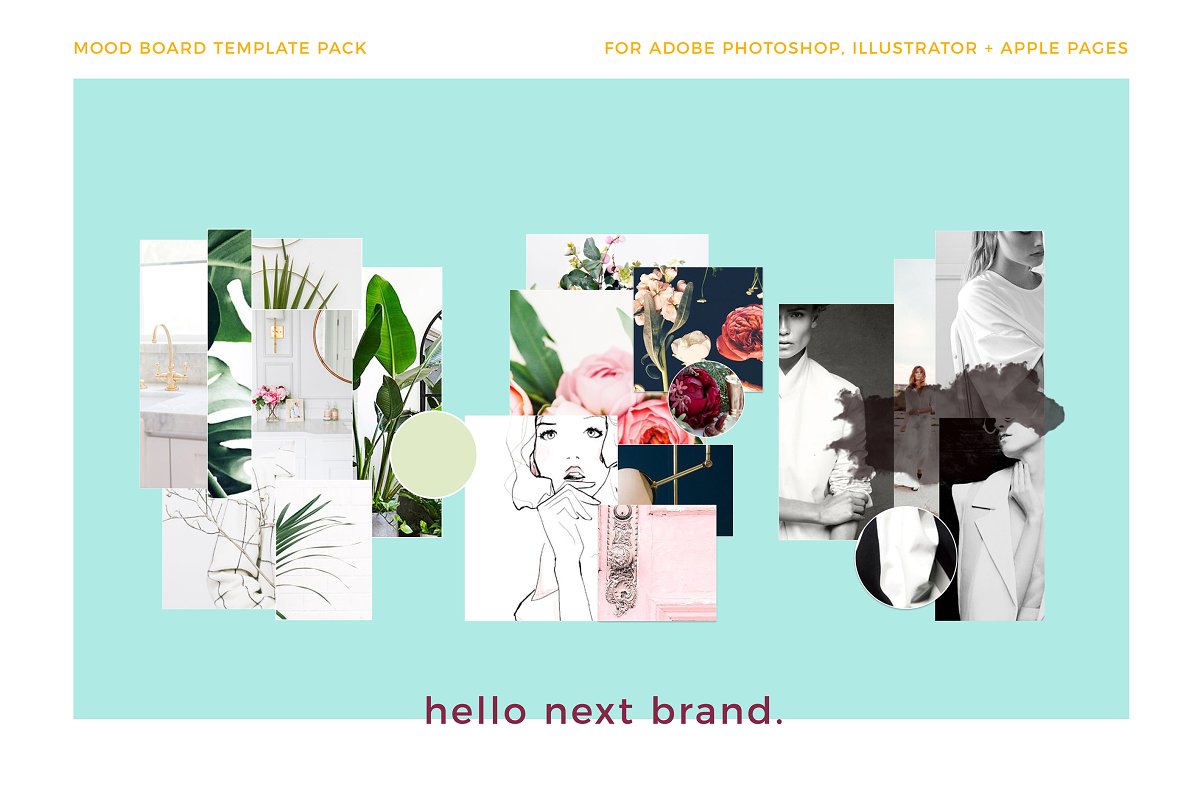 Tanska MoodBoards Collection
It enables a perfect collection of colorful and user-friendly template which cost $15 to the user.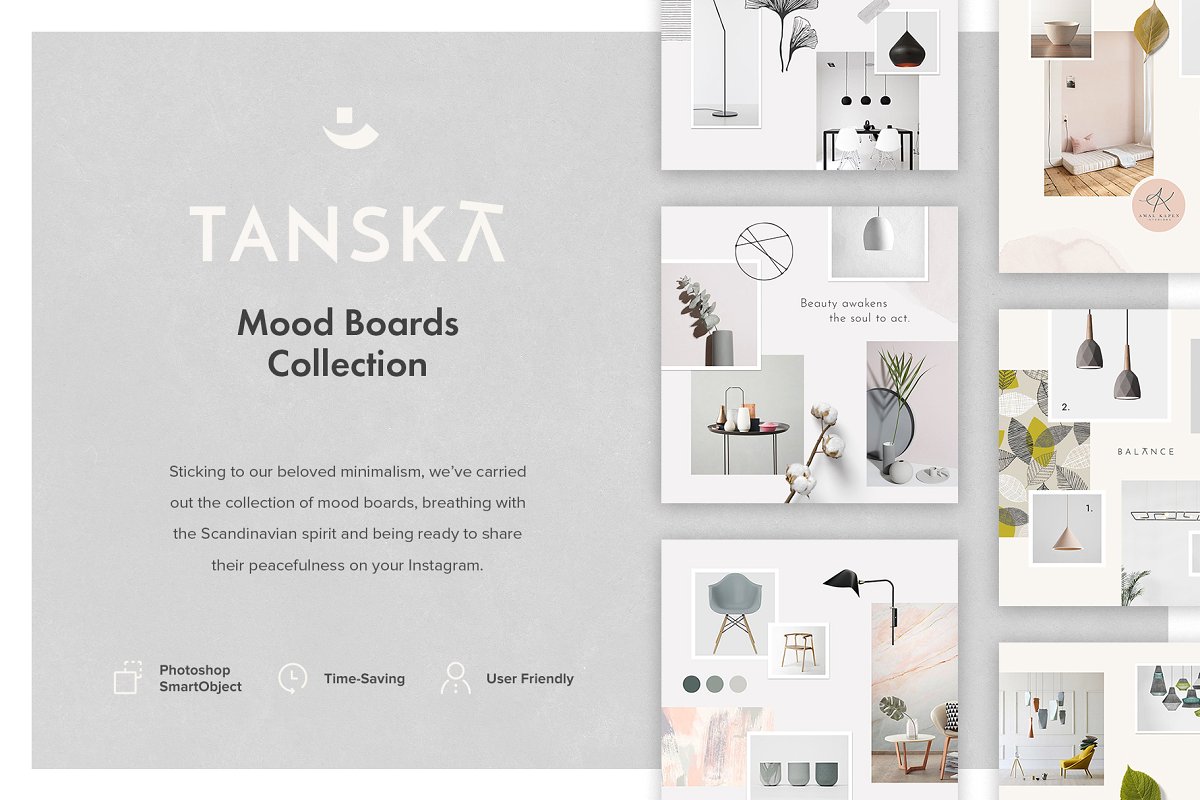 MoodBoard Template Bundle
This mood board template PSD cost for $27 and has 5 brand related template boards for those who are looking for elegant yet creative web design illustrators.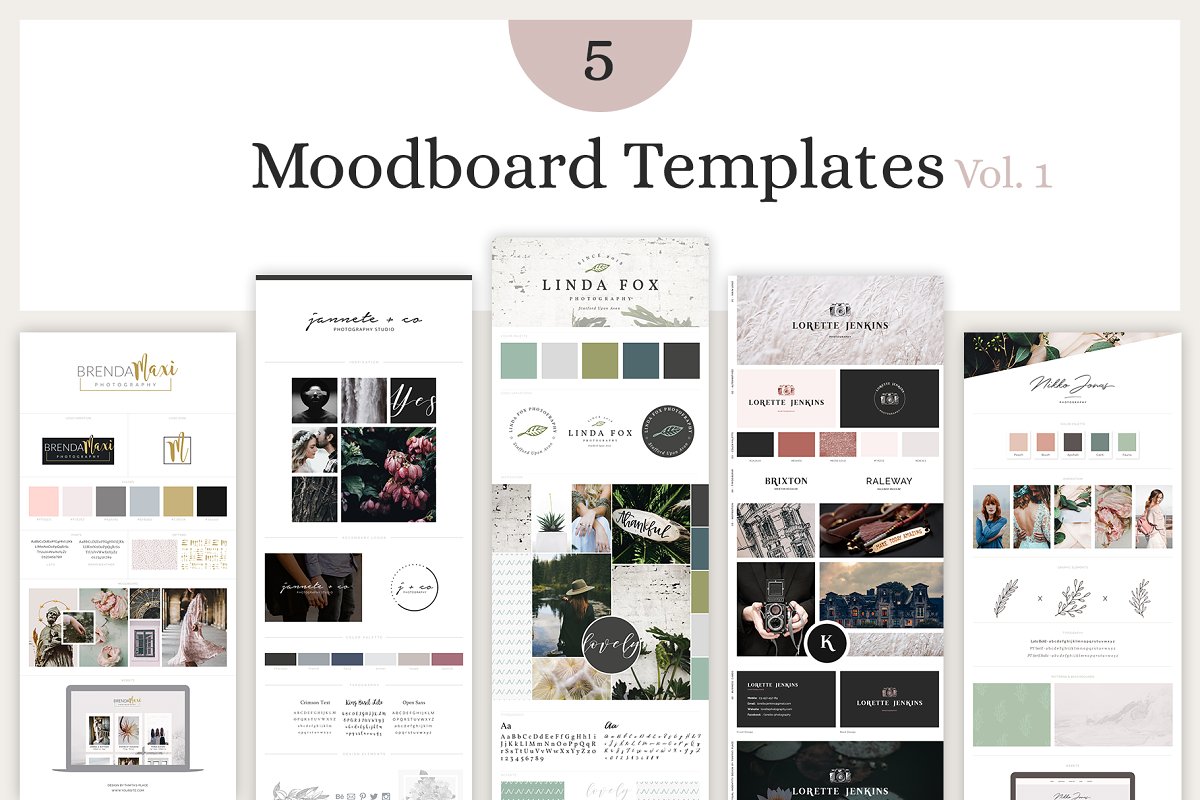 Moodboards For Branding
This set involves crafty templates for bloggers, artists and web designers for social media posting which cost $4.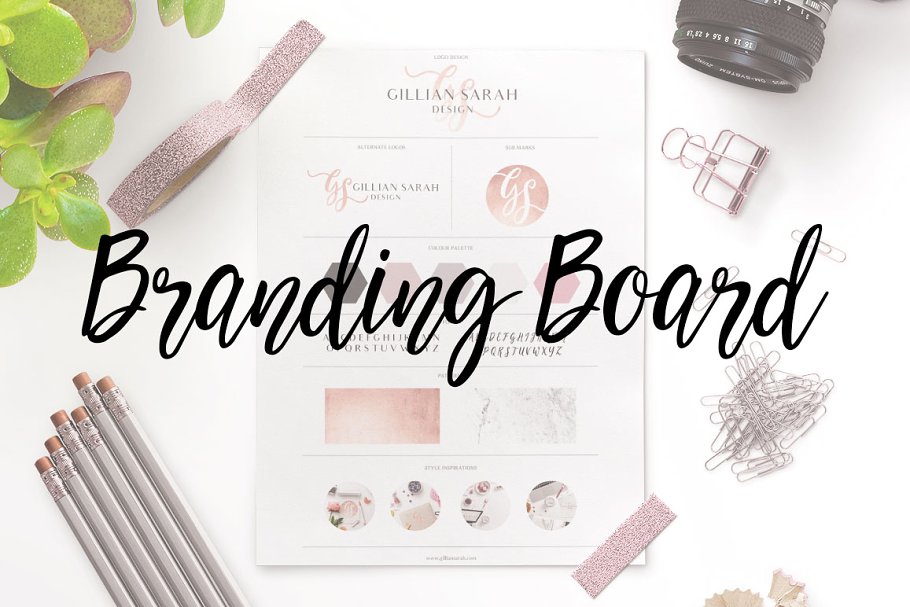 Fashion Mood Board Templates
These boards are suitable for fashion and lifestyle oriented uses. It is a perfect combination of style, class, and elegant features.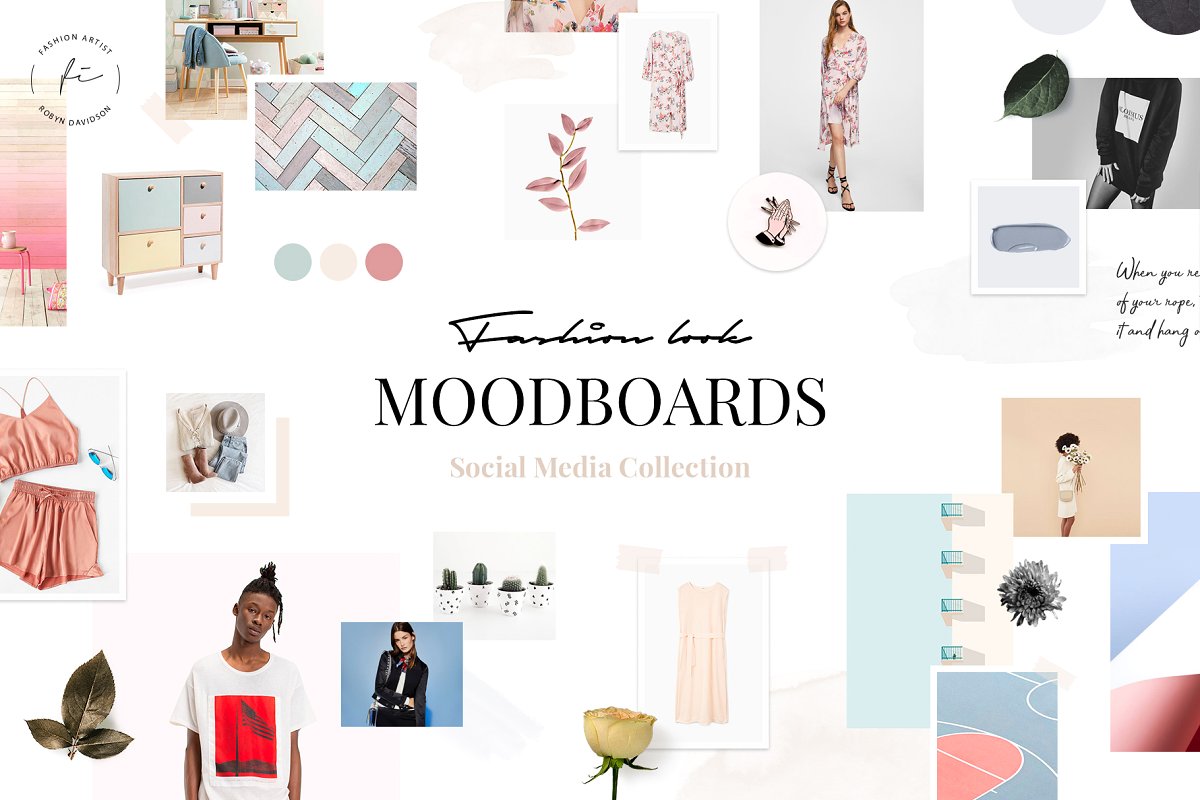 Mood Board Pack
It is used by designers, typographers, interior designers, etc. and is compatible with Adobe Illustrator and Photoshop.
Oshie Mood Board Pack
This pack is a bundle of organized and annotated layers of elegance and is compatible with Photoshop costing $20.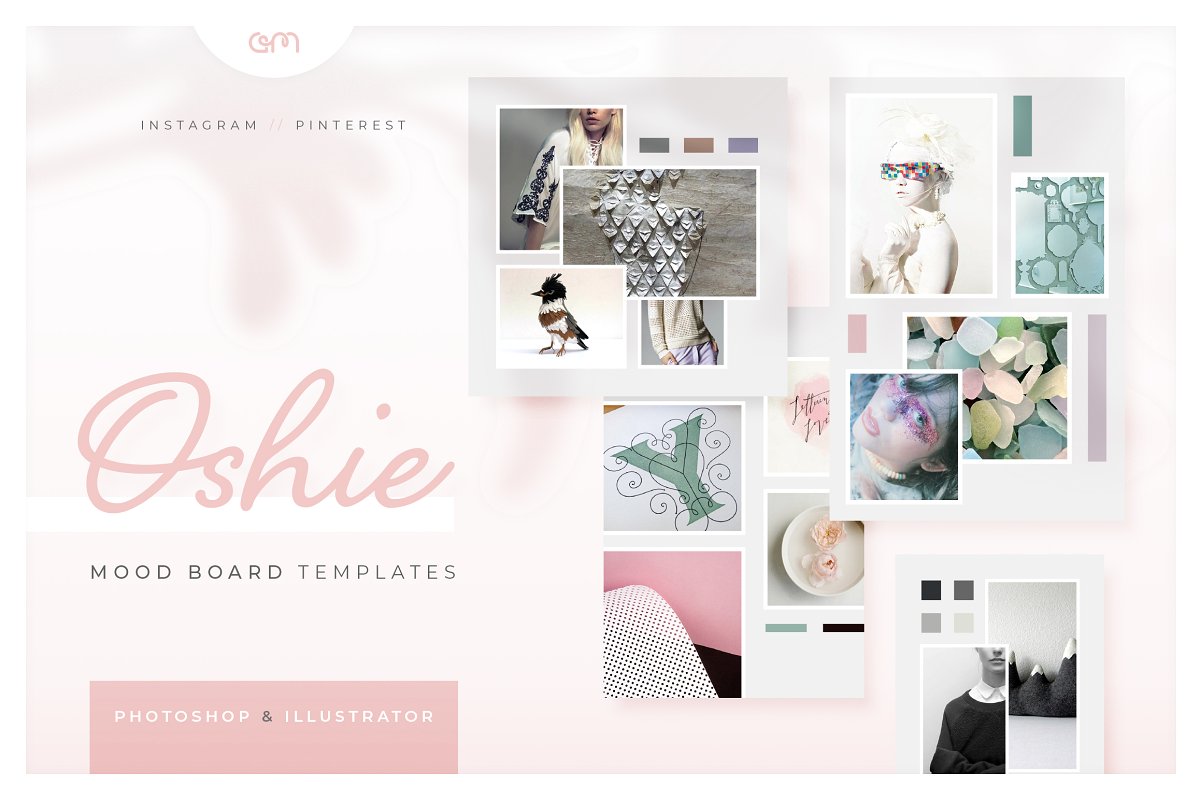 Instagram Mood Boards
The mood board template PSD involves a series of mockups used by beginners for their Instagram stories and posting. It cost $12.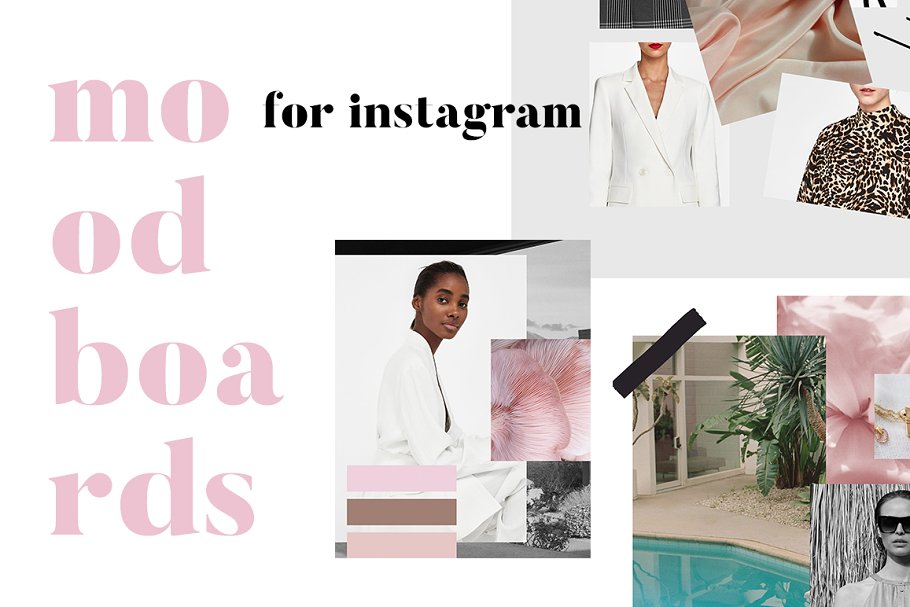 Mood Board / Style Tile Pack
This pack comprises of a series of tile style templates specially designed for event managers, interior planners costing for $18.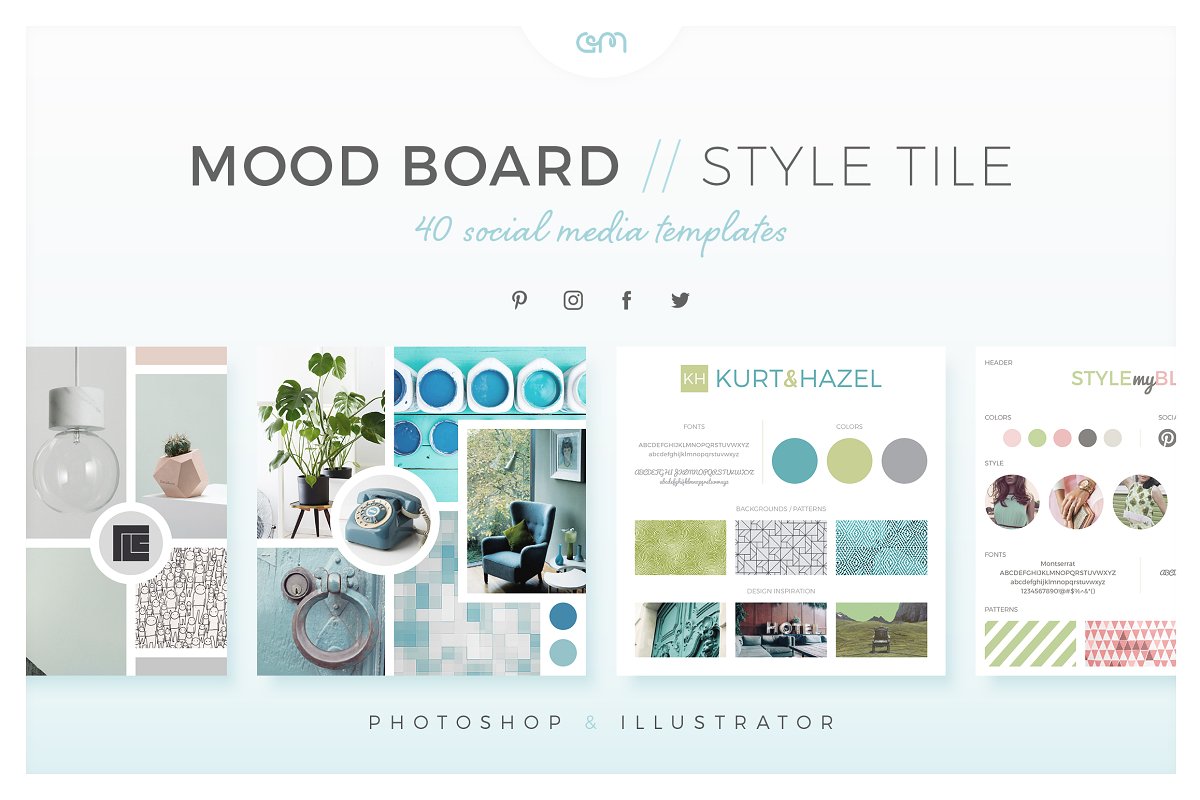 Branding MoodBoard
An amazing set of mood boards used by bloggers and photographers to drag, resize and create the images on it.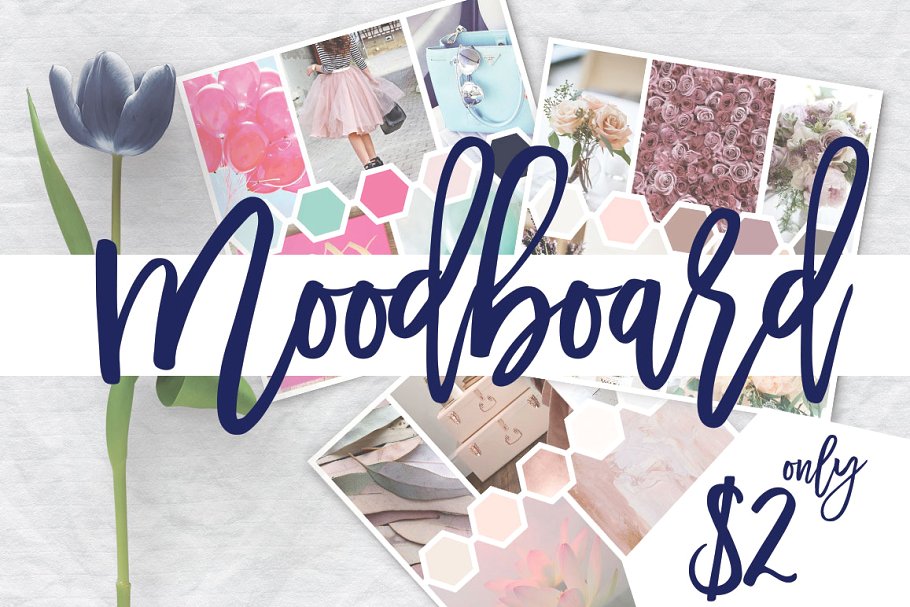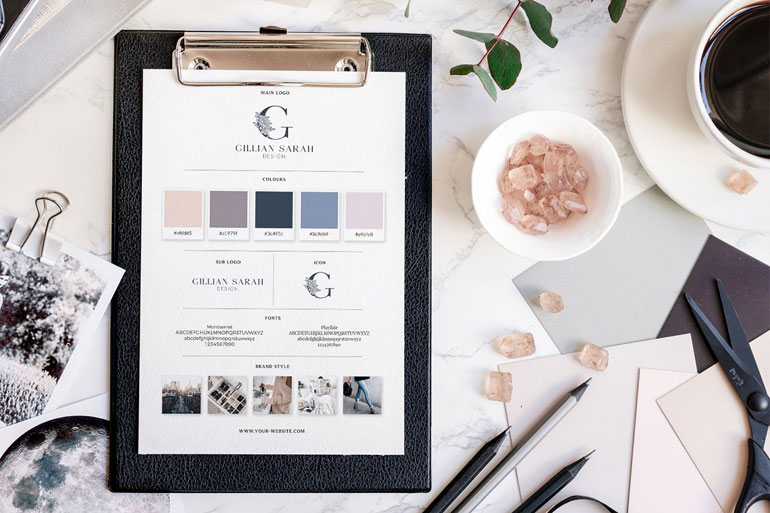 Mood Board Template Square Format
It has a unique mood board template PSD pack which cost $10 and is compatible with Adobe Photoshop.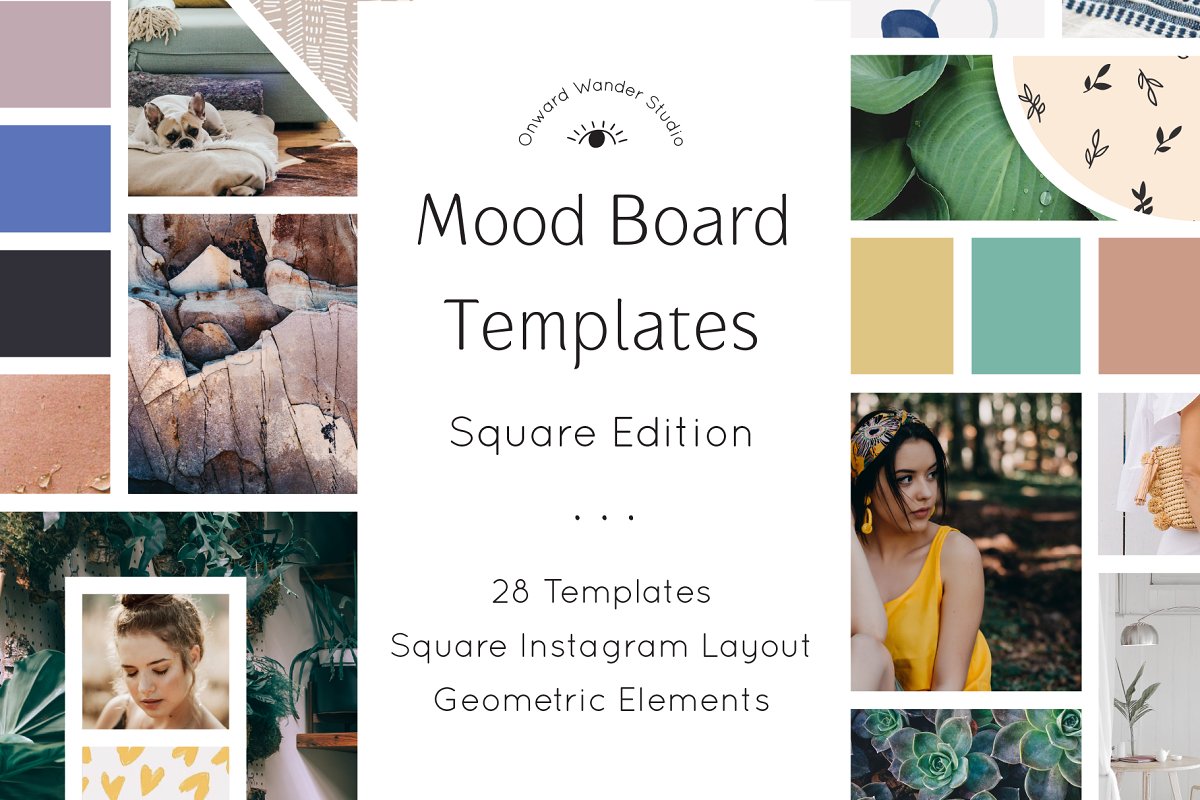 Brand Board / Style Tile 30
This pack is considered a sone of the most affordable and commonly used template among the bloggers and designers as it cost $5. It is available in two versions, complete and blank one.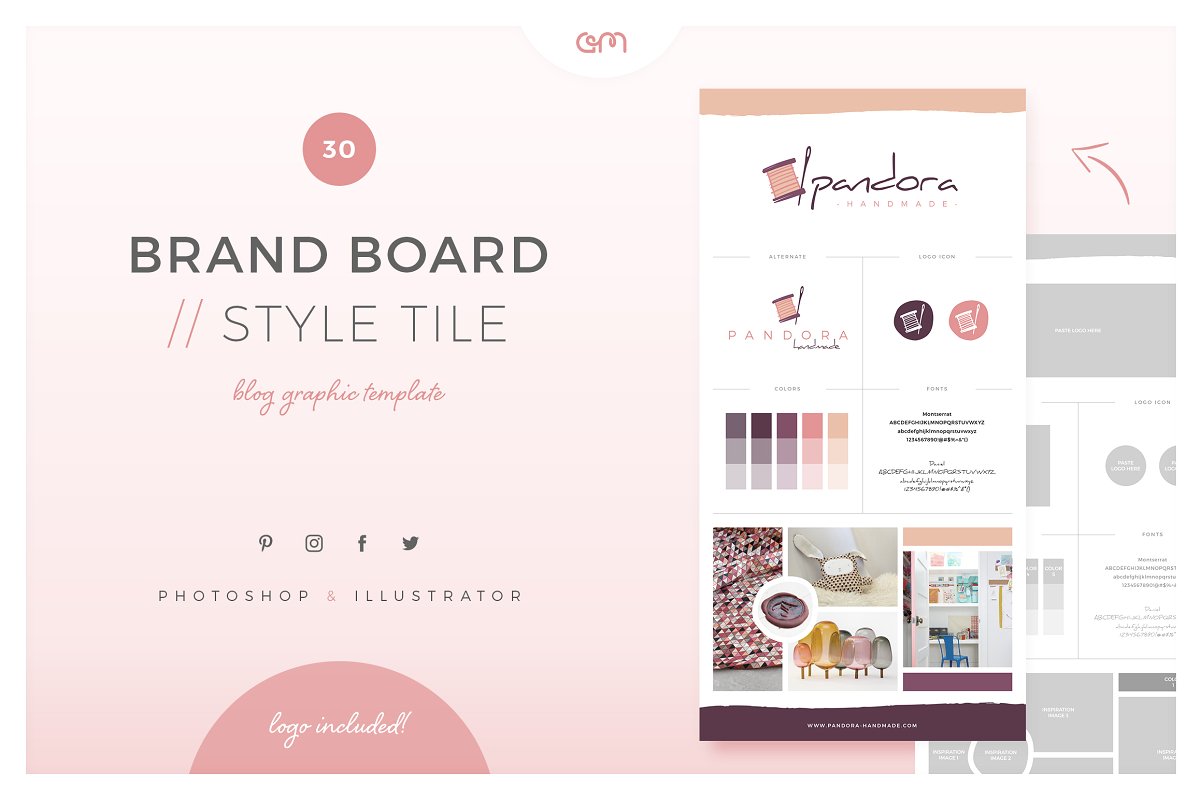 Pinterest Mood Board Templates
This mood board template PSD has varying sets of template which makes the content presentation and appealing and it cost for $11.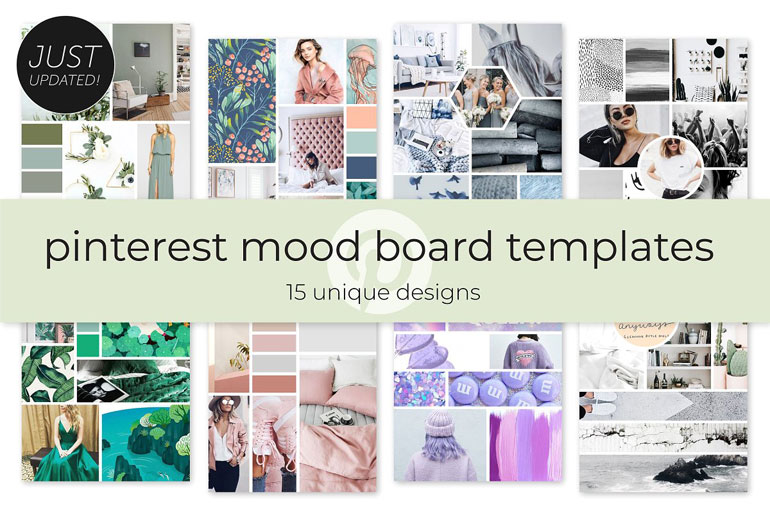 Realistic MoodBoard Mockups
It involves shadow overlayers, professional scene, Dark shade fonts, and colors, etc. and it cost for $28.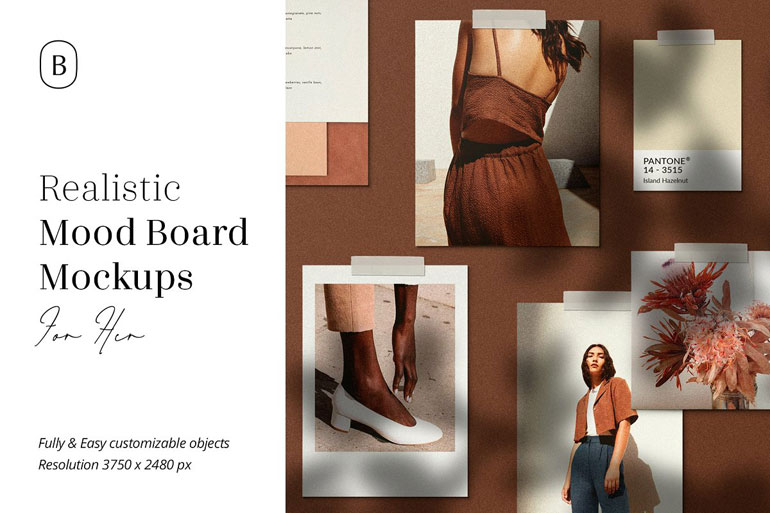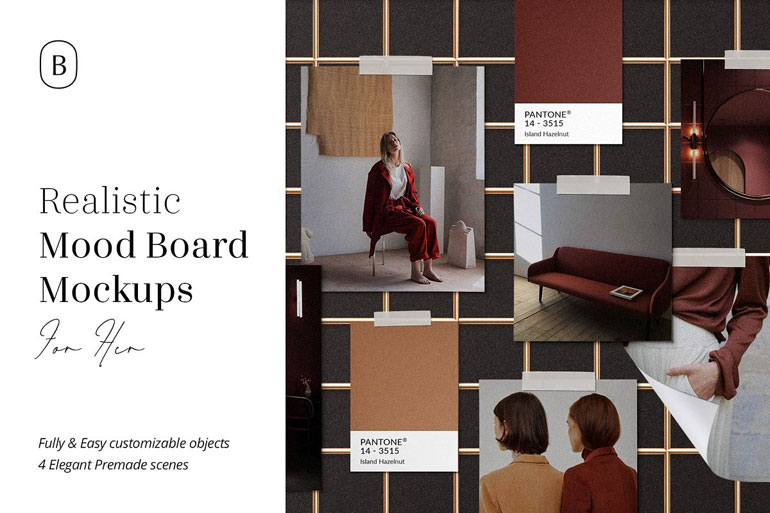 All-in-One Pixelbuddha Bundle
This bundle has the mesmerizing richness of vectors, fonts, styles, colors, icons, and patterns. It cost $39 and is all in one solution for web designers.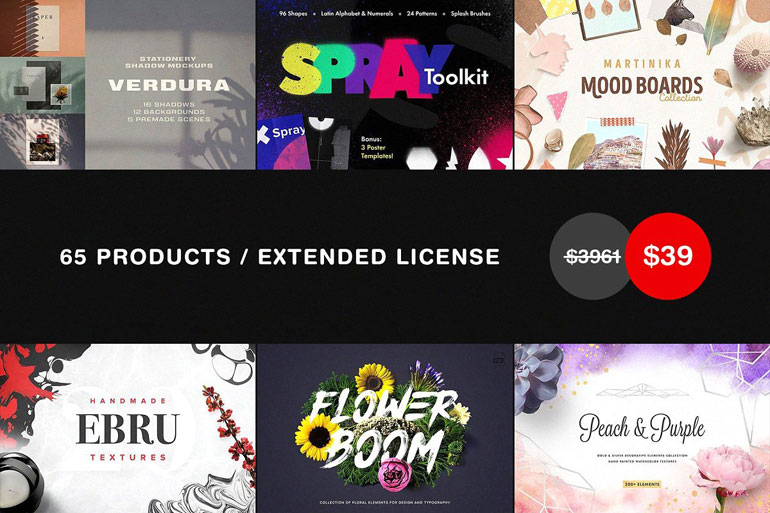 Feminine Mood Board Bundle
These Feminine mood board templates cost for $16 and involves Polaroid scene and many more.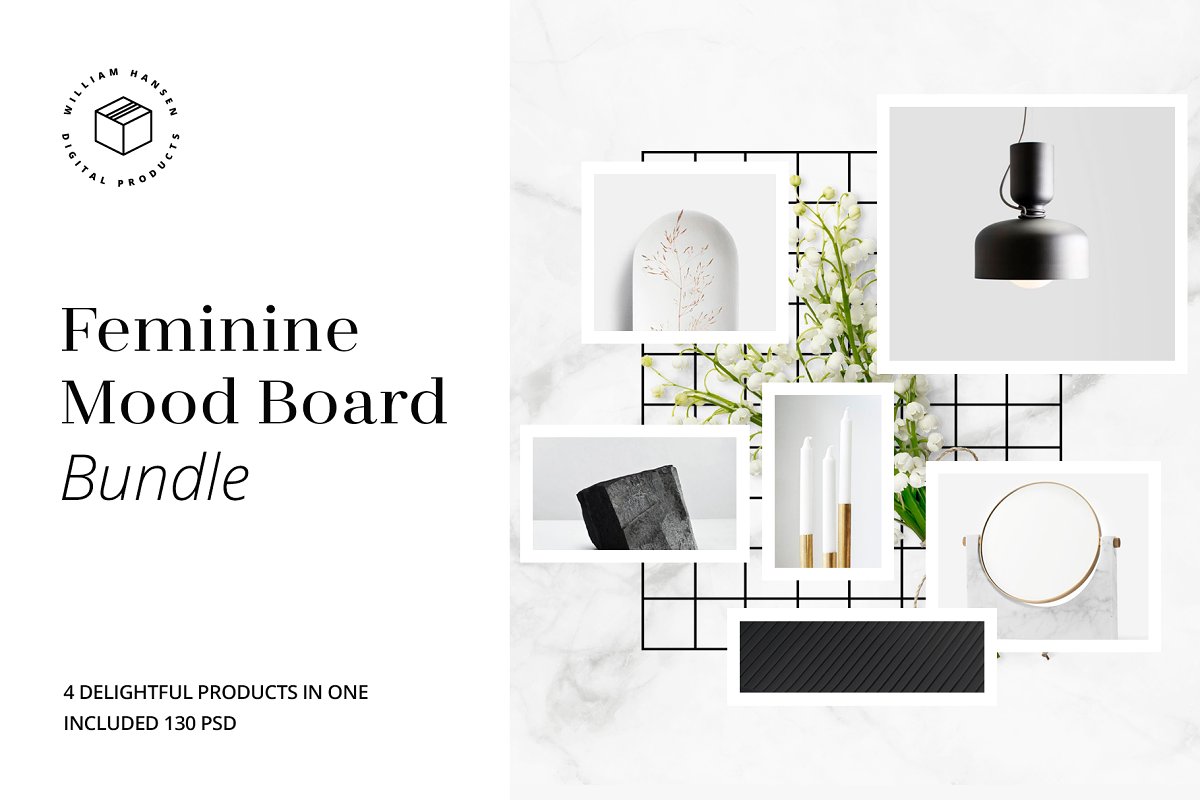 Natural Mood Board Mockup
This unique mood board set cost for $15 and is suitable for capturing flowers, still pictures and objects in one frame.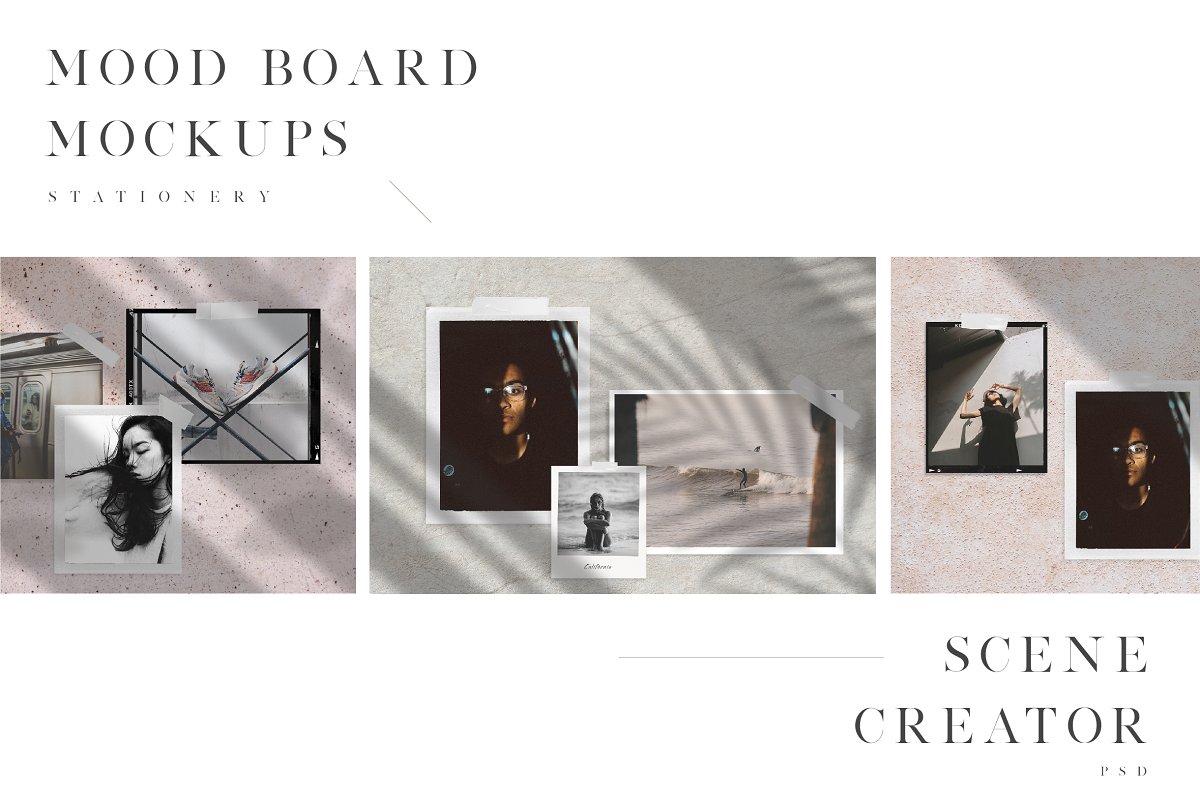 Maltese Mood Board Templates Pack
This pack is appropriate for architects, designers and photographers,and cost for $15.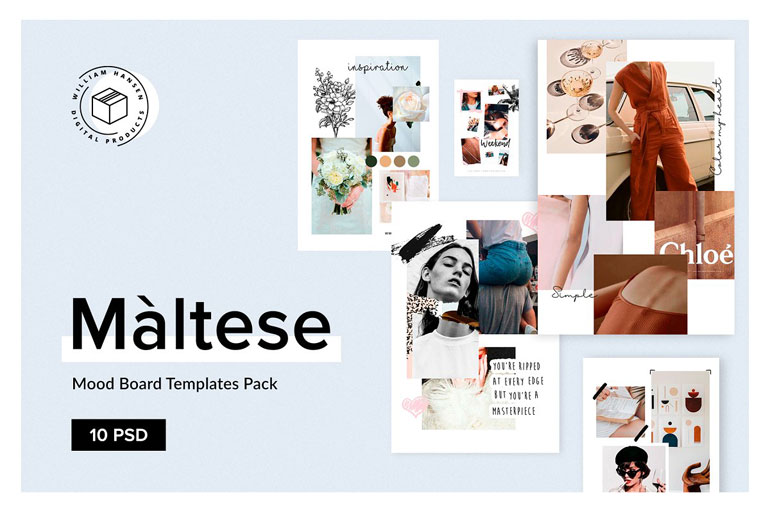 Branding & Mood Board Templates
These are used by graphic designers and interior decorators for creating amazing wall mockups in Ripped paper, Polaroids, fabric and many more.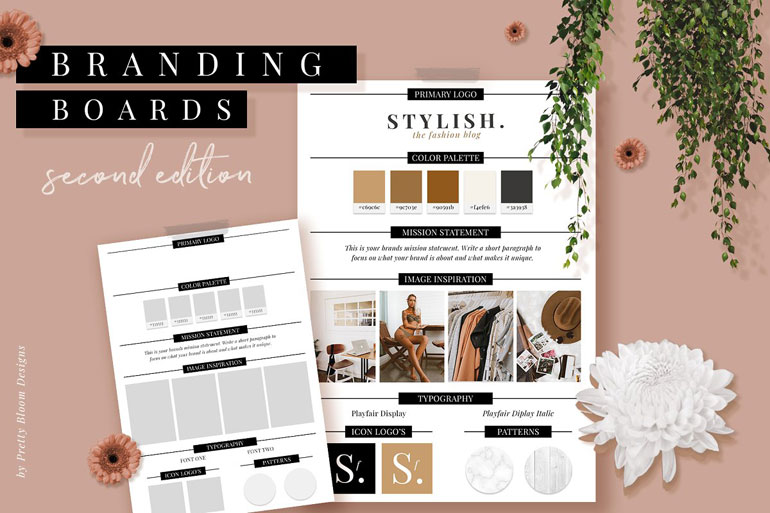 Thus, these Mood Board Template PSD are quite useful and provide the best features so that designers can use them without any issues. It is time to select any Moodboard template to start developing stunning designs.